Meet the Experts at Independent Carpet One Floor & Home in Westland
Fran Francavilla, Owner (pictured left)

Fran and her husband Carl Francavilla Sr. have been in the flooring industry for over 60 years. Prior to being married Fran worked in a Floor Covering store managing the books while Carl worked as a door to door sales man. Their careers blossomed as well as their family.
Fran still owns Independent Carpet One Floor & Home but without Carl. He passed away April 26, 2007. Many of our customers often ask for the assistance of the owner and Fran is always willing to make that special time.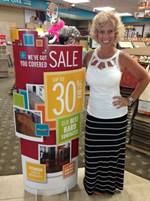 Cathy Buchanan, Showroom Manager (pictured right)

Cathy is our Showroom manager and daughter of Fran and Carl Francavilla. Cathy manages the sales and office staff and heads up all new introductions to our fabulous showroom. cathy works hand in hand with the City of Westland creating new opportunities to spread the word about Ovarian & Breast cancer through the stores efforts to Turn The Town Teal in September, Relay For Life in May, Race for a Cure also in May and the Making STrides Walk in October. Click here to contact Cathy >
Carl Francavilla Jr., Outside Sales Consultant (not pictured)

Carl Francavilla Jr. is the oldest son of Carl & Fran Francavilla. Carl works diligently on the road working inside our customer's homes bringing samples, measuring and consulting the homeowner as they create a beautiful landscape of flooring. As with the other members of the family, Carl grew up in the business as a small child so he has learned from the best.

Carl has a background in Culinary Arts from York University in Toronto, Ontario. He has a strong work ethic and will bend over backwards to find that perfect product.
Doug Long, Carpet Installation (pictured left)
Linda Richmond, Accounts Receivable (not pictured)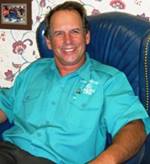 Bob Francavilla, Purchasing Manager/Sales (pictured left)

Need to find a product? Want to know who makes a specific style? Just ask Bob! Bob has a great talent for finding that perfect product just for your home or office. His sense of the industry is attributed to growing up in the business with the family.

Bob has a background in car sales as he worked for LaFontaine Toyota in Southfield for years. His customers have followed him here and remember his jovial personality and knowledge in the industry. Bob is responsible for ordering all our materials from the manufacturers. Click here to contact Bob >
Jason McKeehan, National Accounts Representative/Sales (pictured right)
Click here to contact Jason >

Steve Rugg, Commercial Specialist (pictured left)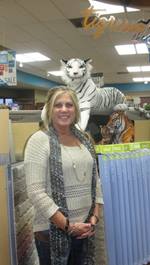 Jeane Salter, Flooring Consultant (pictured right)
Jeane Salter is one of the most passionate consultants on our floor. She is full of joy and talent when it comes to working with her clients. There isn't anything she wouldn't do for you if needed. Jeane does a great deal of in home consulting and her design ability to create the perfect room will delight your senses. Click here to contact Jeane >

Tom Mallon, Layout Consultant (pictured left)